STAMPIN UP INK RACKS
Products in:
/
STAMPIN UP INK RACKS
A selection of our popular ink racks which are made especially for you to store the Larger style ink pads such as 'Stampin Up' , Big & Juicy, Kaleidacolor etc. Can also be used to store other items such as card stock, envelopes etc.
Again each shelf is individually removable, so you can store what you want - where you want!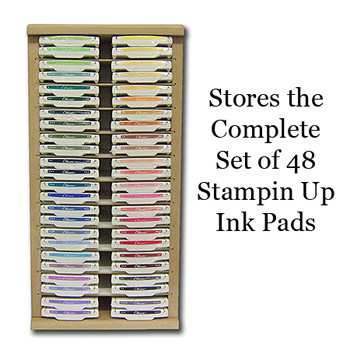 Image
Description
Price

Stampin Up Ink Pad Storage Rack
Stampin Up Ink Pad Storage Rack
Stampin Up Ink Pad Storage Rack - Stores a complete set of 48.Our popular Craft storage units include a strong versatile…

Awaiting Stock

£29.99

Stampin Up Rack Double Size
Stampin Up Rack Double Size
Stampin Up Ink Pad Storage Rack - Stores a complete set of 96.Our popular Craft storage units include a versatile storag…

Awaiting Stock

£49.99